UGT-10 Fonio Threshing and Cleaning Machine or Integrated Fonio Thresher:
This model has been exported to many countries. Please check the overseas cases.

Machine Introduction:
1)UGT-10 Fonio Threshing Machine is one Multifunctional Crops Thresher, which can thresh and clean many different crops seeds, such as Fonio, Maize, Wheat, Millet, Sorghum, Paddy, Lentil, Soybean, Peas, Mung Bean, Chia and other similar sizes of crops seeds. It can proces maize into clean maize kernels directly by husk removing and threshing! It has the vibration cleaning sieve and air blower, which can remove the common impurities efficiently from the final seeds!

2)Power: diesel generator or electric motor.
3)Portable frame: according to our African clients' requests, we make the portable frame that can be pulled by a tractor in front. And the two big rubber wheels(with diameter 50cm) are solid and durable, which can ensure there's no any problem to run on the gravels road!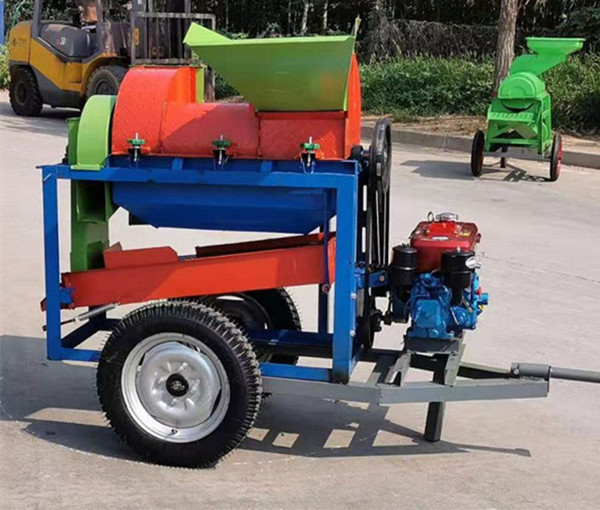 Final seeds after threshing:
This is more labour-saving and the seeds you get also have higher quality than your previous manual work:
Package:
4)We send you 5 different sizes of crops sieves when you buy it! We just need to replace the right sieve when threshing.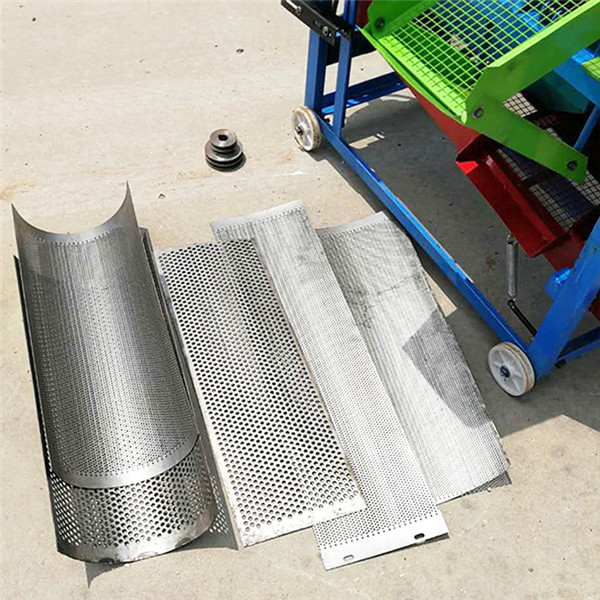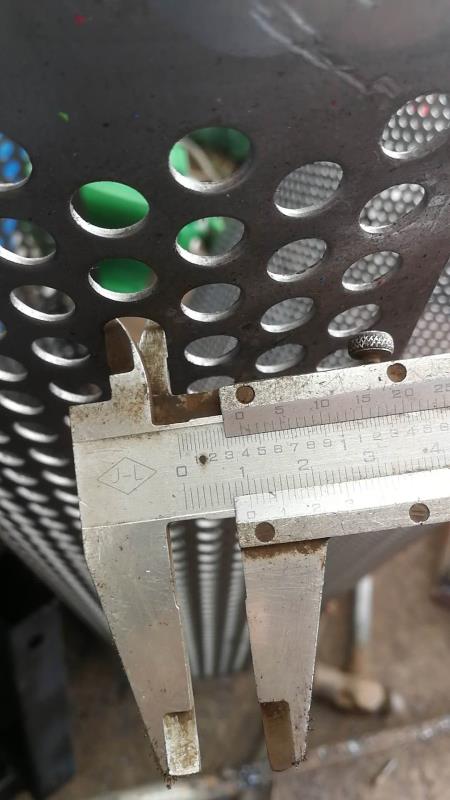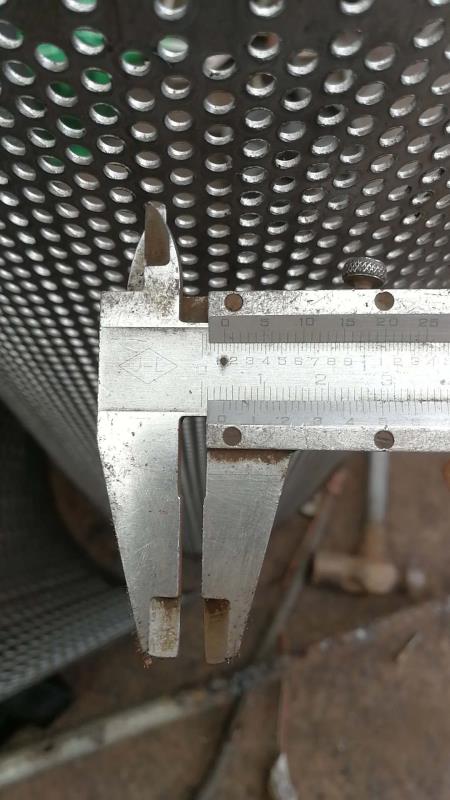 5)Vibrating screen and air blower for cleaning: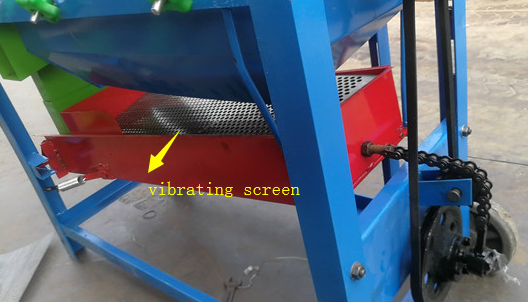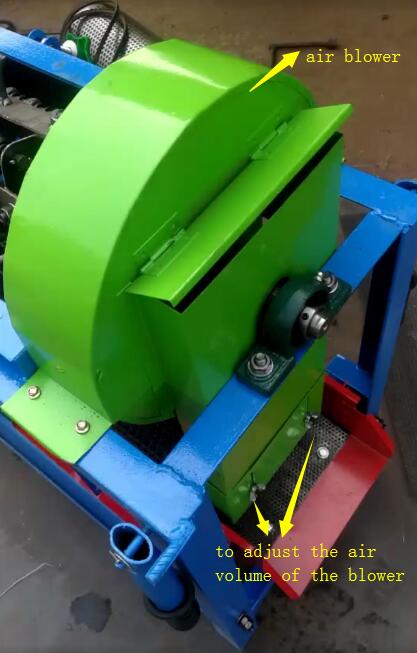 Features:
1.Used to thresh and separate DIFFERENT crops seeds from straws and stalks, with stable threshing performance, high threshing rate, convenient cleaning method, easy operation, portable usage, wide application.
2.With strong cleaning function: due to the strong air blower and vibrating screen installed, which can remove big and small impurities efficiently!
3.Supplied with different threshing screens for different crops seeds, like chia, maize, beans, paddy, millet, sorghum, quinoa, etc.
4.Fitted with two big wheels and towing frame for tractor (bigger and more durable wheels for more convenient operation!)
5.Machine material adopts much thicker steel plate, more durable!
6.We provide sufficient Spare Parts for at least 3 years of use!
7.One-year quality guarantee from the date when you receive goods: during the guarantee period, if there has any problem with any part of the machine, we should replace the part for free at once by DHL or FedEx!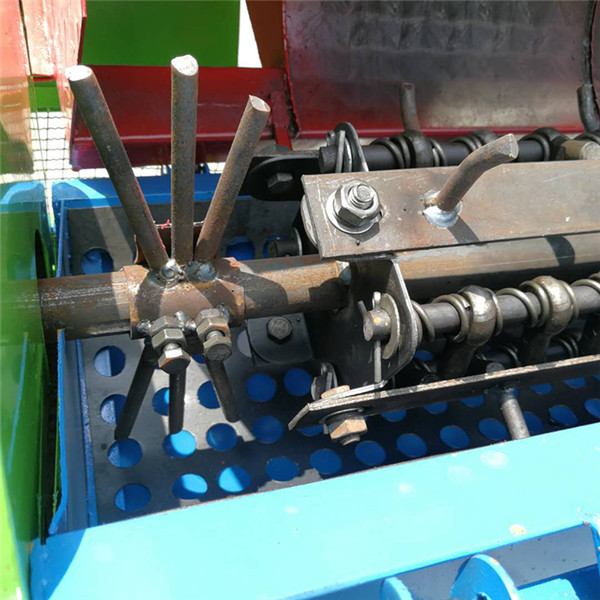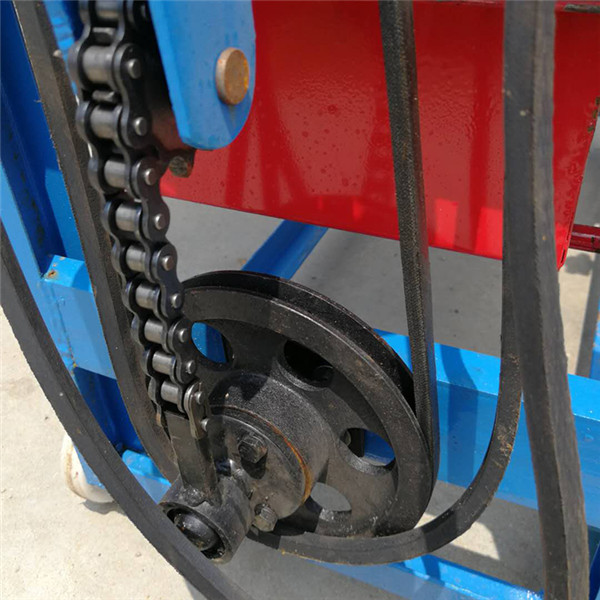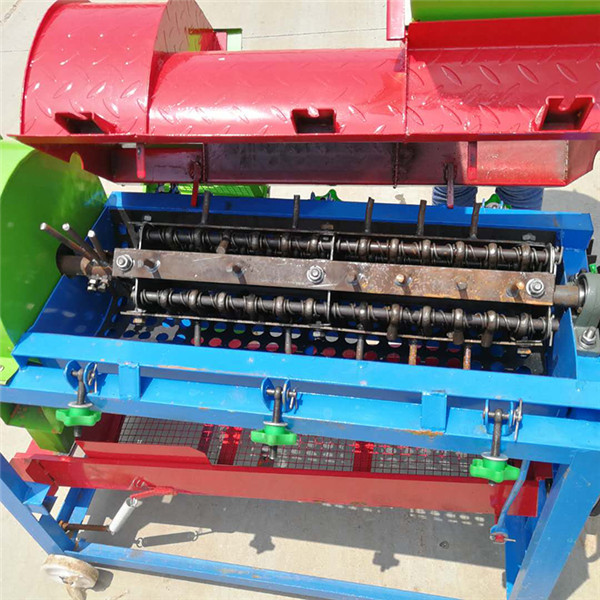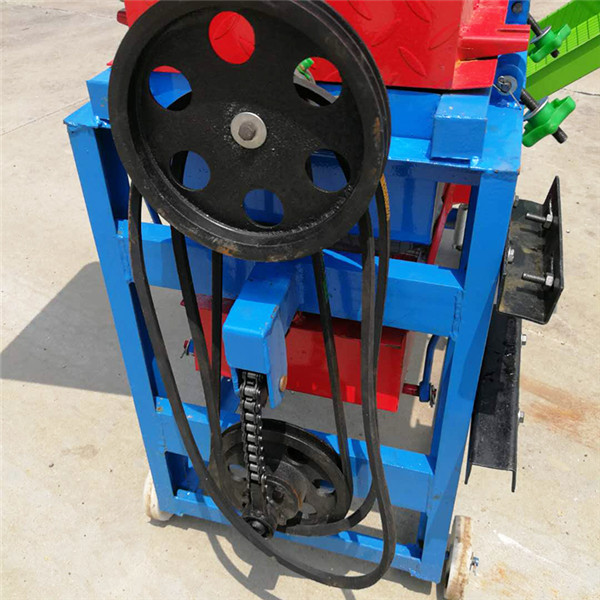 Technical Parameters:
Model

Power

Number of Main Turns

Production Capcity

Un-Threshed Rate

Total Loss Rate

Impurities Rate

Machine Size&

Weight

Total Wooden Packing Size&Weight for Machine, Generator and Frame

UGT-10

2.7-3.0KW

/Single-Phase

Two-Pole

900-1000R/MIN

Maize:

1-2T/Hour;

Beans: 800-1000

KG/Hour;

Wheat, Millet, Paddy, etc:

700KG/Hour

≤0.3%

≤1%

≤1%

Machine size: 1.2*0.5*1.1m

(L*W*H)

Weight:80KG

Packing size:

1.41*0.52*1.1m

Packing

weight: 200KG
Diesel Engine Generator of the Machine: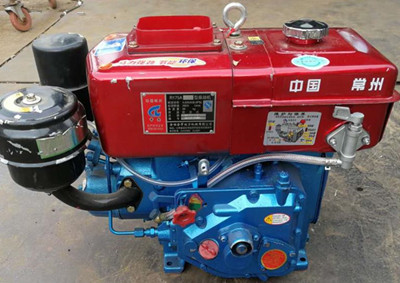 Diesel generator technical parameter:
Diesel Generator

4-6hp

Engine type

Firebox

Eddy

Cylinder diameter(mm)

75

Stroke(mm)

80

Displacement(L)

0.353

Rated power/revolving speed(kw/r/min)

4.85/2600

Maximum torque(N.m)

/

Maximum torque point revolving speed(r/min)

/

Fixed point fuel oil consumption((g/kw.h))

≤280.2

Idling(r/min)

≤1000

Compression ratio

22

Starting method

hand

Net weight(kg)

60

Outline size(length*width*height)(mm)

589×342
×463
Diesel Generator Features:
1. Light weight, small volume.
2. Fuel oil saving, easy to start
3. It is suitable for various small agricultural machinery, such as irrigation machinery, threshing machine, small truck, hand tractor, etc.

GETTING MORE FROM YOUR THRESHER
1. Free your hands from busy farm work!
2. Every farmer can convert their Thresher to be a profit centre!
Consider threshing for your neighbors and you charge a monetary fee or a percentage of output.


VIDEO: