Zhengzhou UGOOD Machinery Equipment Co., Ltd. specializes in manufacturing threshers and other agricultural machines. High quality comes from strict requirements and high standards to ourselves!
Established in 1995, Zhengzhou UGOOD Machinery Equipment Co., Ltd., also known as Zhengzhou UGOOD Machinery Manufacturing Co., Ltd. previously, is one professional manufacturer of threshers and other agricultural machines, integrating research, development, production and sales. Depending on the professional technical force, meticulous working attitude, extensive production experience and advanced detection means, we provide our customers with high quality products and timely and consummate after-sales service.
The company has passed the records of the State Council's Foreign Trade Authority and has the right to import and export. Meanwhile, our export qualification has been approved by the relevant departments of the Municipal Bureau of Commerce, the Municipal Customs, the Inspection and Quarantine Bureau, the Foreign Exchange Administration and the Electronic Ports Department.
The products made by UGOOD are under strict quality control. Ugood has built complete QA/QC system, and obtained ISO9001:2000 international quality certificate. All the products produced by Ugood will undergo quality test and inspection before being put into use.
For the past years, our products have been exported to USA, India, Spain, Mexico, Saudi Arab, Kuwait, Iran, Thailand, Malaysia, Sri Lanka, South Africa, Indonesia…etc., in total more than forty countries. The good quality and after-sales service has won us good reputation in the world market.
Our Principle:
Strictly Abide by Contracts and Warranty for Repair, Replacement and Compensation; Emphasis on Products Quality, New Products Research and After-sales Service;
Stick to Credibility.
We will continue to adapt to the industry and customer needs by picking up and experimenting with different threshing machines and other agri-machines. And what has given us success in the industry is our ability to offer our customers the right product. We would like to thank each one of you for helping us get to where we are today.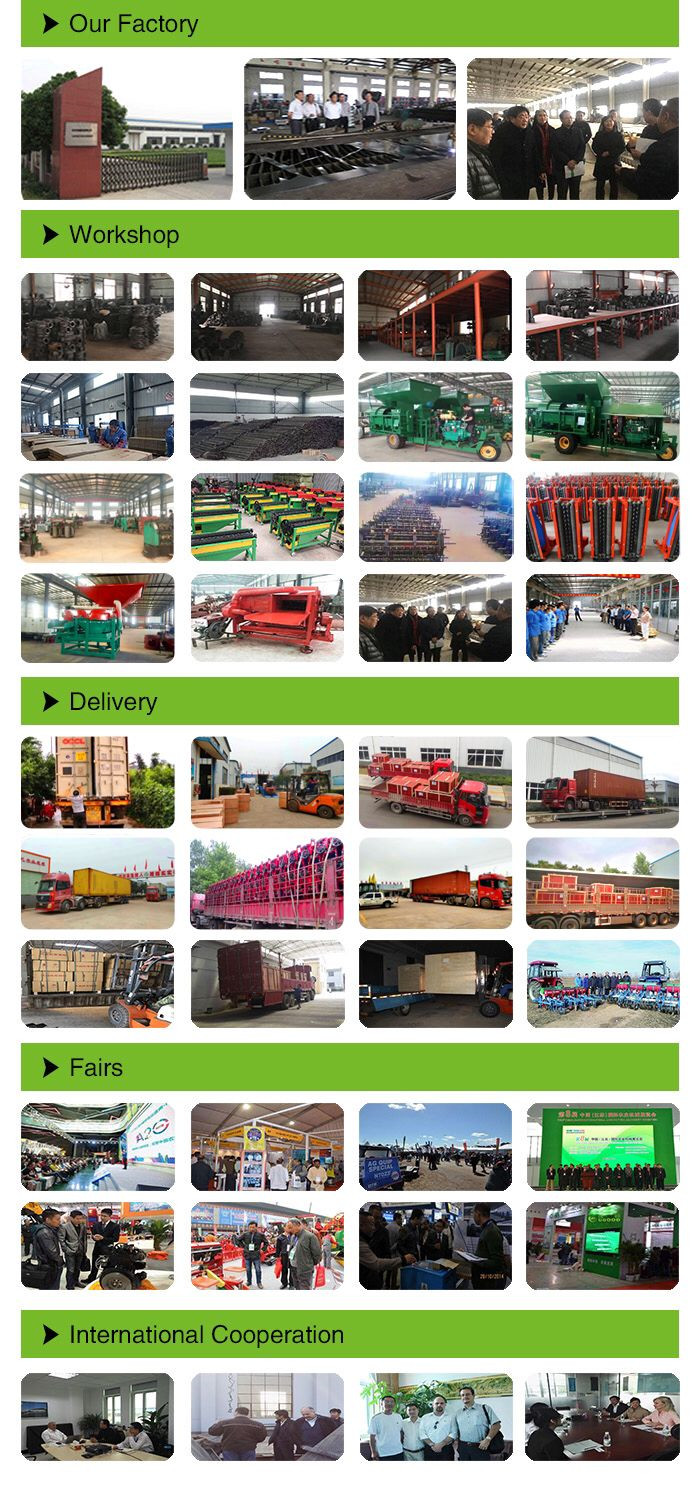 How Do Customers Elvaluate Us

-Mr. Guzman, Philippines
"Thks for support!"

-Mr Salem Alghamdi, Saudi Arabia
"I am grateful that I am able to find you, thanks to Ugood's efforts. If provided with the opportunity, I will recommend friends your machines."

-Adolph Ng, Canada
"The girl whom I had been talking with was pleasant, courteous, timely and very knowledgeable."
-Paul, Nigeria
"Corn thresher that I got just a few months ago works really well, doing a good job shelling corn. Pleased with my purchase of the corn husking and threshing unit."
-Shabu, India
"I like the performance and simplicity of my corn thresher."
-John White, Poland:
"I got the peanut sheller and LOVE IT! The design is perfect. Well done my dear! Well done..."
-Wesley, South Africa
"The guys that I worked with when buying the corn husking and threshing machine have been great. They got me the right machine and have been very supportive when I have any questions. It is an easy machine to work but it was great to have their help along the way."
-Mukesh Agarwal, USA:
"Thank you so much to Jane for helping us solve the questions in my both peas and corn shelling! So many comments on how fantastic you were!"
-Ahmed, Lybia:
"I found so long for my onion and tomato seeds sowing... And now I think I found the right one! She understood exactly what I wanted!"
-Alvin Raharjo, Indonesia:
"Anda melakukan pekerjaan dengan baik! Aku akan datang mengunjungimu lagi."
-Mehmet Filiz, Australia
"I shelled my red lentils with your machine and was satisfied with what I got out in the end."
-Arvind, India
"I bought your smallest unit and ran it at about 200-250kg/hour and was quite happy with the output. That was exactly what I was looking to accomplish."