UGTL-1 large capacity corn threshing line or maize husking threshing cleaning plant can both husk and thresh wet corn and dry corn. It mainly consists of:
1 unit of thresher (3.3*1.9*1.5m);
1 unit of feeding machine (0.5*0.5*9m and we can disassemble this part during packaging to save packaging volume) (this one can be replaced by your forklift);
2 units of conveyors (each unit size: 0.8*1*10m and can be disassembled during packaging) (not necessary);
1 unit of specific electric control cabinet.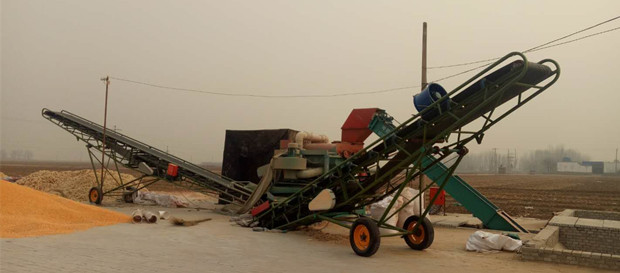 Main Features:
1. This large capacity corn threshing line is developed by us based on improving the 6-shaft maize thresher.
2. Its shaft diameter: 540mm, length: 1.8m (The shaft has been thickened and lengthened).
3. It has independent air blower. There are 5 air suction points: two points at the feeding inlet, two points at the kernels discharging outlet, and one point at the cob discharging outlet, which can make the threshed corn kernels much cleaner and make it easier to install other environment-friendly equipment.
4. The machine is also equipped with a dedicated electric control cabinet for the thresher, and the frequency converter controls the feeding of the feeder, realizing that the thresher will never stop, so as to achieve the maximum output of the thresher, and the machine truly realizes the purpose of automatic feeding.

Main Technical Parameter:
Outline size: L*W*H= 3.3m*1.9m*1.5m
Sieve size: Length: 2.3m, Width: 1.5m
Capacity: wet corn 40-50T/Hour (it can both husk and thresh the corn)
Dry corn 60-70T/Hour (it can both husk and thresh the corn)
Main motor of the thresher: 18.5kw
Sieve motor: 2.2kw
Motor for secondary recovery: 1.1kw
Blower: 5.56kw
Conveyor: 4.0kw
Lift motor:1.1kw
Feeding machine: 3.0kw

We can design this kind of feeding inlet for a forklift feeding: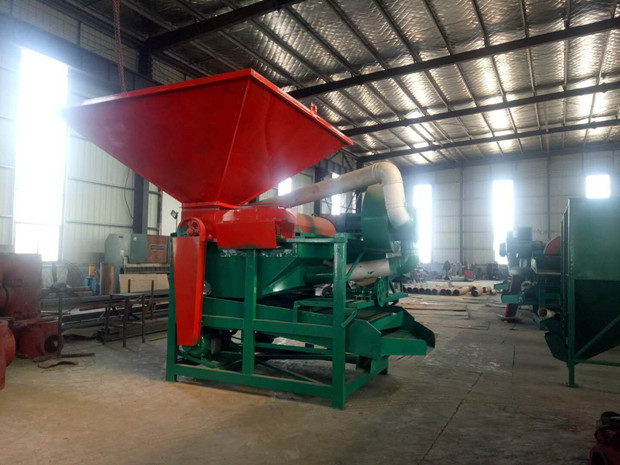 We can also design this kind of feeding inlet and the feeding machine: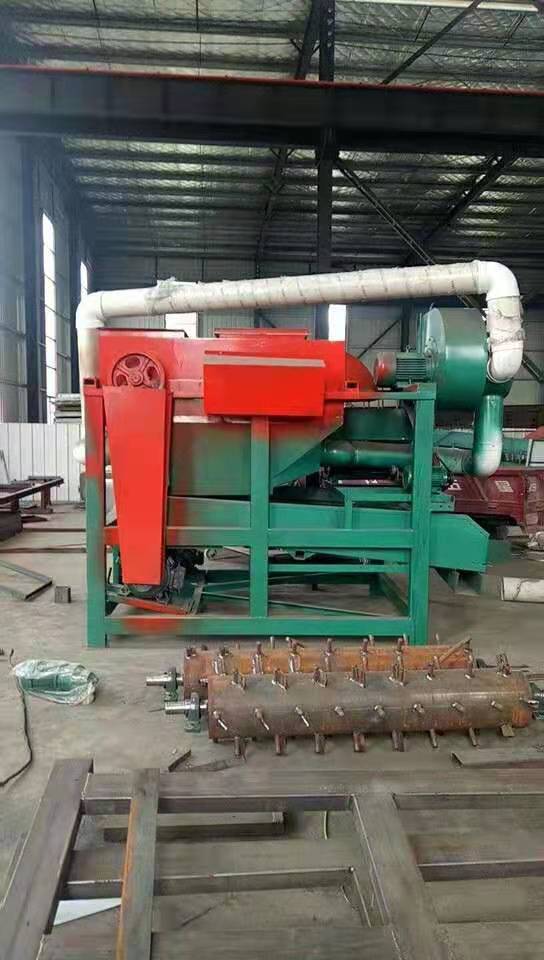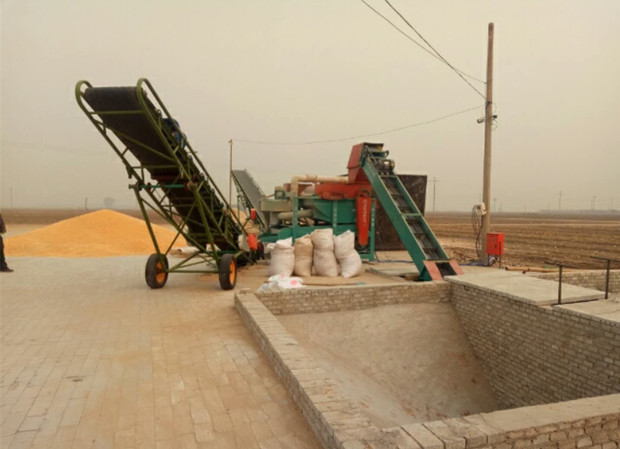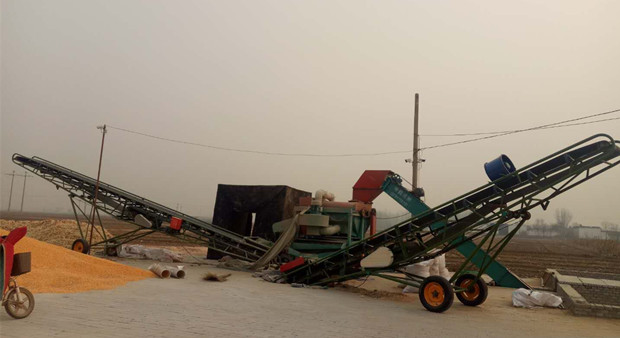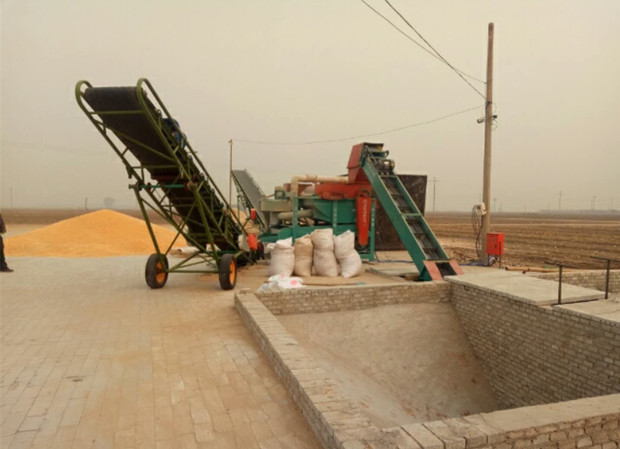 After-Sales Service:
1. Technical Consultation:
If you have problems when using our machine, please read the instructions first.
If you can't solve the problem, then don't hesitate to contact us. Our engineer will provide customized technical support for you from each time!
2. Maintenance:
1)We would supply you with the maintenance guide from each time.
2)All accessories are guaranteed to be ready in your place within 72 hours.
3)All accessories required by customers should be unconditionally satisfied!
4)Please keep in mind that you should also do the related necessary work according to the instructions before and after each time of operation. Considerate maintenance brings you the longer service life of your machine.
3. Three-Year Quality Guarantee:
The machine has three-year quality guarantee. During the guarantee period, if there is any quality problem with any part of the machines, we should replace the part for free.